Justin-Kase
Bisexual Male Escort in Manchester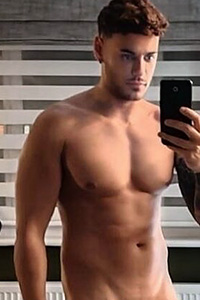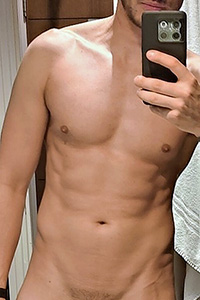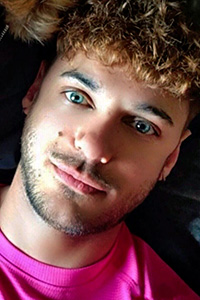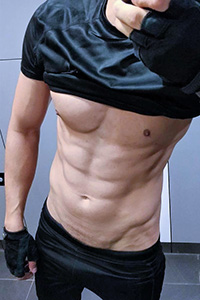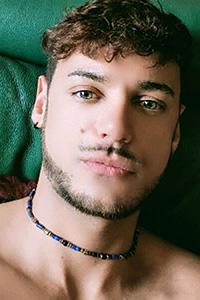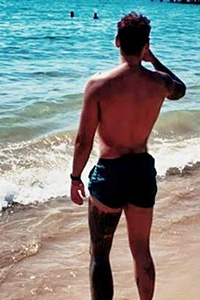 Description
Stats:

Mixed Race
British
Bisexual

Role:
Top and Bottom
Meets With:
Men and Women
Location
Located:
Manchester
In Calls:
Out Calls:

Manchester
Leeds
Liverpool
Lancashire
Blackpool
Wigan
Bolton
London
Scotland

National Travel:
Yes
International Travel:
Yes
Bisexual Male Escort Services
City Guide
Dinner Date
Feet
About Justin-Kase
JUST A BIT ABOUT JUSTIN:
Hi and thanks for visiting my page! So about me then. I'm pretty much your average gym-going, Manchester lad. Born and lived in Manchester my whole life. It's a mint place to live with down-to-earth people, which is what I like.
I do this because I enjoy meeting new people. I'm naturally a really caring person and I enjoy having a laugh with people and seeing people smile. Also, it's to try and quench my ridiculous sex-drive! You guys are actually helping manage my addiction, so feel good about that LOL.
I'm really easy to get on with and proper chilled out about everything. I'm regularly told after a person first visits that "it was like meeting up with an old mate they haven't seen for years". That's what I aim for, for it to feel as natural as possible and I think after so many years I've got it down to a T. It's not all an act though, I promise you that. I'm just naturally social and seem to pair well with any type of person or personality. I get people who talk the socks off me from the get go, and then there's people who find social situations difficult and the roles are reversed. There'll be no awkward silences, trust me. I pick up very quickly on what peoples' social comfort levels are and I adapt myself to ensure whoever visits feels as comfortable as possible.
I consider a lot of my regular clients to be friends after so many years. Some people are actually really big parts of my life and I'd just like to say thanks here to those loyal people who remain a part of my life and have signed up to the JK lifelong commitment LOL. No one can do 'this' forever but the friendship will last a lifetime.
Services
I mainly specialise in best mate/boyfriend experience meets. Although, I do offer a pretty comprehensive service to men, women, they/them and couples. Age, gender, marital status, sexuality, race and body type are all irrelevant to me, everyone gets the same universal level of service. I won't request photos of you prior to the meet or ask to know anything personal about you that you don't choose to offer up yourself. Discretion is my middle name.
I'll be happy to send my full service list to you via WhatsApp. As-well-as the obvious services, I am available for companionship dates such as dinners, cinema and theme park trips, holidays, festivals and mutual gaming etc. People love booking me for overnights because I'm sick at partying!
CONTACT AND BOOKING:
To ask me anything please contact me via WhatsApp (preferred) or text message. If you're interested in making a booking quickly, please include the following in your initial contact as this speeds things up::
Date
Time
Desired session duration
Address: (if not an in-call)
Your top, vers or bottom status
No phone calls please
No voice mails please
No in-app voice-notes please
No unsolicited pictures please
IN-CALLS:
In-calls are Manchester Denton M34 area. Entrance in is discreet and wheelchair accessible. Free parking always available directly outside. Always fresh, clean linen and full shower facilities available. Contraception available.
OUT-CALLS:
I drive and travel all over the UK. I'm very punctual to the point of obsession. I only meet at an address or hotel. This is because I need to log anywhere I'm traveling to for safety reasons. I destroy this log once the booking is complete and I've returned home safe and sound. Please note guys: I don't provide contraception for out calls, so if you would like to use protection then please provide this.
CANCELLATIONS:
I understand that this can be nerve racking for some people, so if you need to cancel it's honestly fine but please be a bro and let me know. Don't have me waiting around like a twot, it's not big and it's not clever LOL.
AND SO…
If you're looking for a relatively normal, good looking, cheeky, gym fit, well experience escort who loves what he does, then jump on WhatsApp and get a chat going. Life's far too short for 'what ifs' so crack on! I'll just sit here and wait…
So many people say they wish they had contacted/met with me sooner, so don't be that guy! Please feel free to read reviews and see what other guys have had to say about me. Make your own mind up though DON'T' BE A SHEEP!
Looking forward to hearing from you.
Justin Kase X
GIFTS:
From time-to-time clients ask me what I would like as a gift for perhaps my birthday (2nd Sep) etc.
CLICK HERE to view my Amazon wish list
An option to send to me will appear in the checkout section. You can also add items that are not on my wish-list or an Amazon gift card if you prefer.
Please leave a note on the order so I can say thanks when I receive something.
Rates

| | In | Out |
| --- | --- | --- |
| ½ Hour: | POA | POA |
| 1 Hour: | POA | POA |
| Extra Hours: | POA | POA |
| Overnight: | POA | POA |
Hours

| | Start | Finish |
| --- | --- | --- |
| Mon: | 10:00 | 23:30 |
| Tue: | 10:00 | 23:30 |
| Wed: | 10:00 | 23:30 |
| Thu: | 10:00 | 23:30 |
| Fri: | 10:00 | 23:30 |
| Sat: | 10:00 | 23:30 |
| Sun: | 10:00 | 23:30 |