Max-Sail
Gay Male Escort in Manchester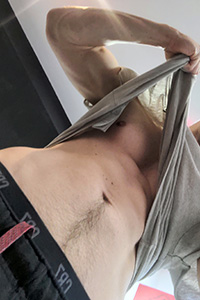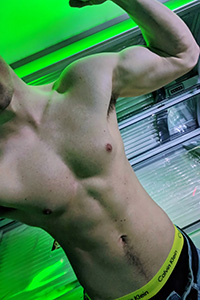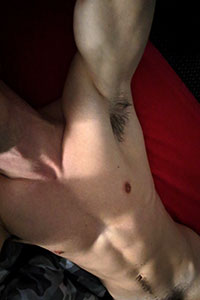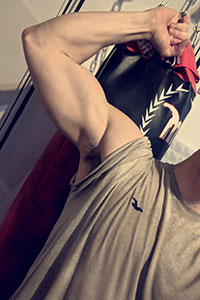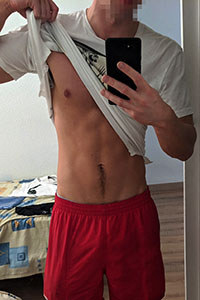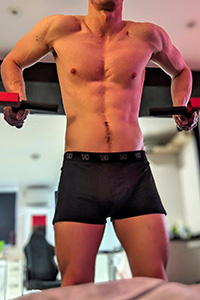 Description

| | |
| --- | --- |
| Stats: | |
| Role: | Top and Bottom |
| Meets With: | Men Only |
Location
Located:
Manchester
In Calls:
Out Calls:

Manchester
Lancashire
Yorkshire
Nottingham
Anywhere

National Travel:
Yes
International Travel:
Yes
Gay Male Escort Services
City Guide
Dinner Date
Photo & Video
Feet
Spanking
Leather
Rubber
Role Play
BDSM
Toys
WS
FF
About Max-Sail
Hey, welcome! Thanks for checking me out.
I'll send face pictures when you contact me. I'm younger looking, clean shaven, short back and sides, dark curly hair, masculine.
I can host at my flat in Manchester. Meets in Manchester city centre are covered by my out call rate. I drive, and can travel anywhere. I make sure I leave plenty of flexible time in my days, so I'm often available short notice.
So, yo! I'm Max, I'm adventurous and have vast varied interests, in life, and sexually. I'm both top and bottom, and equally into both. I can be as wild as you can possibly imagine, and love seeking out new experiences. But also, I have my life in check, and equally enjoy everything that is normal by comparison.
I'm an experienced Dom and know exactly how to take your sub side and take it right to your limits. I can be as selfish and mean as you desire. I will be making sure you are enjoying yourself, I'll be suggesting things I think you will likely enjoy, and my full focus will be on taking you on a wild ride of heart racing madness and heart melting calm. I have many domination kinks, and I talk about them more explicitly on my website, linked at the bottom of this bio.
I'm open to any ideas and role play, so ask me anything at all.
I have a very healthy love for everything normal too. Being grounded is what keeps us sane. I take escorting seriously, because yes it's a great source of income, and I'd like repeated meets, but also socially it can be deeply personal, and time spent with other people can have a huge impact. So, beyond sex, you can be open and we can get to know each other as much as you are comfortable with.
If you are new and nervous about anything, you can be reassured that I'm decent and understanding. You don't need to worry about impatience or insensitivity. I'll know how to put you at ease, and can take the lead anywhere that helps. If you are very nervous and out of practice socially, or just want to keep it impersonal, we don't even have to talk during the meet, you can just let me know how you would like the meet to go. If you're new to sex with guys, maybe we can start with a massage, or you can watch me play by myself, or watch me with someone else and join in wherever you feel like.
Speaking of massages, I've had loads of practice and have become very good at them, from deep sports massages, to wild erotic massages with loads of body contact and the option for it to lead to sex.
Some other things:
Happy to join you on trips abroad
Up for duos and group
I love overnighters
Experienced in BDSM, dungeons, saunas, slave ownership, etc
I don't do chems myself, but I'm fine around it so feel free
I can meet you anywhere in the country, I often travel about
If there is anything else you want to know, you can ask me anything at all.
In the links below you'll find my adult only website where you can find more explicit info about me. I have NSFW pictures there, and some very hot videos for sale. I keep it updated with my location and travel plans. My Twitter has my latest pictures and is the best place for you to keep updated about my porn. Loads of free clips there. You can turn on notifications for my tweets to find out about new content releases and my travel plans. My private Instagram has my face pictures, but you'll need to follow me to see them.
Rates

| | In | Out |
| --- | --- | --- |
| ½ Hour: | POA | POA |
| 1 Hour: | £150 | £160 |
| Extra Hours: | £150 | £150 |
| Overnight: | N/A | £750 |
Hours

| | Start | Finish |
| --- | --- | --- |
| Mon: | 00:00 | 23:59 |
| Tue: | 00:00 | 23:59 |
| Wed: | 00:00 | 23:59 |
| Thu: | 00:00 | 23:59 |
| Fri: | 00:00 | 23:59 |
| Sat: | 00:00 | 23:59 |
| Sun: | 00:00 | 23:59 |