The-Spartan
Bisexual Male Escort in Manchester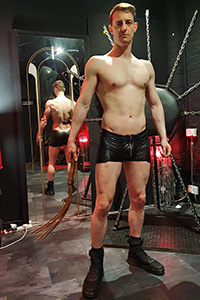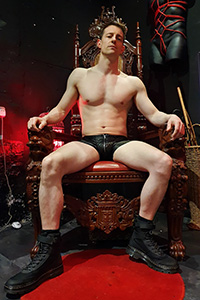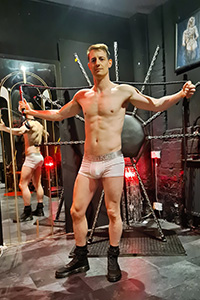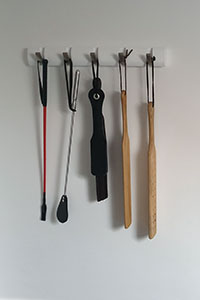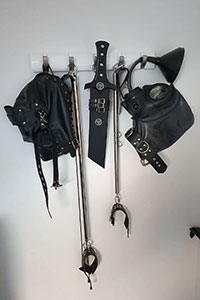 Description

| | |
| --- | --- |
| Stats: | |
| Role: | Top Only |
| Meets With: | Men and Women |
Location

| | |
| --- | --- |
| Located: | Manchester |
| In Calls: | |
| Out Calls: | |
| National Travel: | Yes |
| International Travel: | Yes |
Bisexual Male Escort Services
City Guide
Dinner Date
Photo & Video
Feet
Spanking
Leather
Rubber
Role Play
BDSM
Toys
WS
FF
About The-Spartan
---
Welcome to my profile. I am a straight male based in Manchester and have been in the adult industry since 2012. Far from conventional in any aspect of my life, I am friendly and generally hedonistic by nature, which leads me being in the perfect job. I am known however for my sadism and capacity for pushing subs to their limits.
Escort Services
I am very experienced offering escort services to men, women and couples, those with experience and those who are still exploring. Massage, companionship, and other fun.
My role with male clients is as a selfish receiver. I welcome muscle worship sessions and I enjoy using the oral skills of others for my pleasure. I do not reciprocate oral however and I offer neither 'topping' or 'bottoming' (although I can do a lot with toys!).
More info on escort services at spartanmanchester.com/services_escort.html
BDSM Services
I am a sadist and take great pleasure administering corporal punishment to my subs, whether they be male or female. Causing pain has always been a turn on for me and I am very skilled at reading and building the tolerance of subs.
I am fully equipped with fetish equipment from my apartment. I am also available for bookings from a rental dungeon, where I have fetish furniture at my disposal.
For subs and slaves who cannot take pain, I can find other uses and games for you.
When you apply, give me an idea about your experience levels, your interests and your limits.
More info on BDSM services at spartanmanchester.com/services_dom.html
Massage Services
I've recently acquired a professional, portable massage table. Whilst not a qualified masseur, I'm well practiced with relaxation and sports therapy massages. I can offer these from my home, or set up at your place. Relief is offered as part of the massage experience.
In Calls, Out Calls and Dungeon
Out calls to homes and hotels are available any day and I do not charge any extra for travel if you're local. For the right money and with a deposit, I can travel any distance.
In calls are available from my home in the Hulme area, 5 minutes drive from Manchester city centre. I have a room dedicated to escort meets and a separate room catered to BDSM.
Dungeon sessions are also available from privately rented locations. My primary dungeon is in Ashton. I am happy to meet at any other dungeon though. A deposit may be required for dungeon sessions if you are a first time client.
Other
For a full list of what I do, see my site spartanmanchester.com, especially the 'activity directory' page if you're looking for fun ideas.
Rates

| | In | Out |
| --- | --- | --- |
| ½ Hour: | £70 | £70 |
| 1 Hour: | £110 | £110 |
| Extra Hours: | £100 | £100 |
| Overnight: | £600 | £600 |
Hours

| | Start | Finish |
| --- | --- | --- |
| Mon: | 10:00 | 23:00 |
| Tue: | 10:00 | 23:00 |
| Wed: | 10:00 | 23:00 |
| Thu: | 10:00 | 23:00 |
| Fri: | 10:00 | 23:00 |
| Sat: | 10:00 | 23:00 |
| Sun: | 10:00 | 23:00 |